About our Director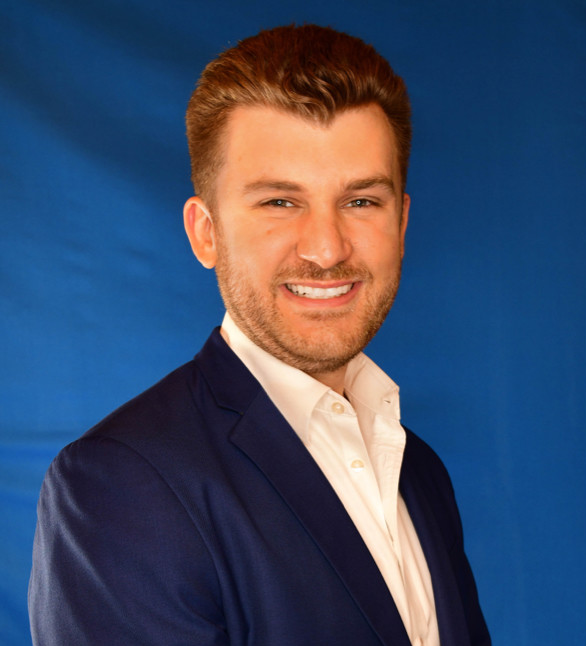 Nate Barrett - Music Director
Nate Barrett has been the Music Director of the Morris Music Men for over 10 years. Previously, he has held musical leadership and conducting posts as the Assistant/Student Director of the Oceanaires Men's Chorus, the Assistant Musical Director of the Exit 82 Theatre Company, and as the Interim Musical Director of the Morris Music Men. While much of his study of the voice has been through attending workshops and independently studying the material in this field, Nate studied the voice and vocal pedagogy with the late Garyth Nair, author of The Craft of Singing.
Much of Nate's musical knowledge and experience comes from his training as a classical trombonist. He started playing trombone in the fifth grade. He has primarily studied trombone with David Marowitz (arranger for the Buddy Rich Big Band), Paul Bryan of The Curtis Institute of Music, and Carl Della Peruti of Solid Brass. Having pursued an active performing career throughout high school, Nate played in the Philadelphia Youth Orchestra (serving as section leader for two years) and the Bravo Brass Ensemble. He has performed with many other distinguished ensembles including The Rodney Mack Philadelphia Big Brass and the St. Peter's By the Sea Orchestra. He was also a founding member and Assistant Musical Director of the Exit 82 Theatre Company from 2009-2012, successfully completing productions of Thoroughly Modern Millie, Grease, and other great shows.
Graduating with Civic Honours, Nate earned his BA from Drew University with a Major in Political Science and a Concentration in Global Affairs and Politics. While at Drew, he was a Jill Spurr Titus Scholar of Music, studying chamber music and solo repertoire as part of this prestigious music scholarship that only four or five students are accepted to yearly. His study of the voice and vocal craft with the late Garyth Nair also occurred while he was at Drew.