Join Us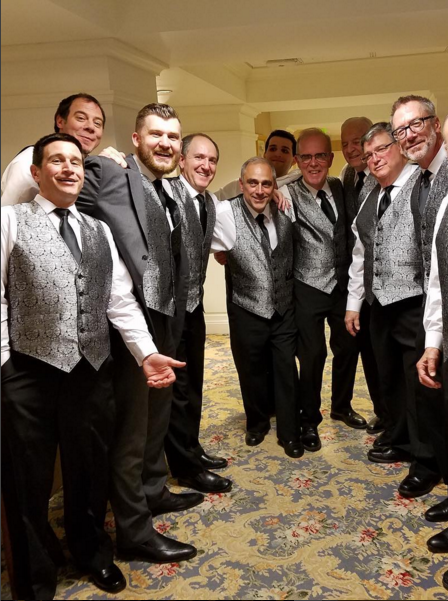 If you like to sing, you and barbershopping could be made for each other! The Morris Music Men invite men of all ages, with or without formal music training, to join us at our weekly rehearsals. We'll teach you all you'll need to know to experience the pleasure of creating close 4-part harmony in a choral setting or.
We provide the tools and opportunities for each man to enhance his singing and performing abilities, and build on the great work of our chorus director by bringing in special coaches.
We love getting together each week and sharing friendships as well as great music.
Come and visit any Morris Music Men rehearsal. It's the perfect way to find out more about us. You'll have the opportunity to hear us perform 4-part, a cappella harmony, and you'll be invited to join us on the risers to experience the music, camaraderie and fun for which the Morris Music Men are known!
For more information, contact us at morrismusicmen@gmail.com.
Come to a Rehearsal

When?

Guests are welcome to visit any Morris Music Men rehearsal, Tuesdays at 7:30 pm.

Where?Gloria Dei Lutheran Church

300 Shunpike Road
Chatham, NJ 07928
877-808-8697